Code Roar: Standard Edition
Code Roar, a product of Ntelligent Design Studios, is a text editor designed for programmers by programmers. Organized from the ground up to increase productivity and save time, its combination of well thought out features allows designers to concentrate on the task at hand.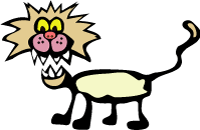 Code Roar Standard Edition Evaluation Download
Interested in trying out Code Roar? Click on the download evaluation link for instructions on how to download the latest version.
Code Roar can be purchased from our online site by clicking on the link below: